My Studio Specs
Acoustically "Dry" and Professionally Treated Enviroment
RODE Condenser Microphone
FMR Audio RNP "Really Nice Preamp"
Professional Grade Roland Audio Interface
Fast Ethernet Internet Connection for Directed Sessions
Plethora of Post-Production Plugins for Creative Sound Shaping
Ableton Live and Steinberg Wavelab Editing Software
Ability to Record in WAV, AIFF and MP3 Format
Ability to Deliver IVR-ready Audio (8kHz, 16bit, Mono)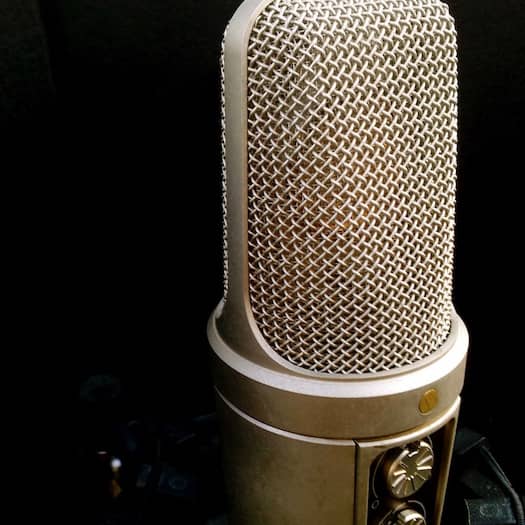 Audio recorded in my home studio has been used worldwide in a whole range of ways; in advertising & documentaries, on IVR messages, in audio books, and in online videos.
Connecting With My Voiceover Studio
Audio connections are available via Source Connect Now, Session Link Pro, Cleanfeed and IPDTL.
My studio is connected to the web via ethernet, in order to prevent any audio glitches, artefacts or dropouts.
I also offer audio calls with clients via Zoom, Skype, or WhatsApp, while I record on my end. In effect, I can take direction over these convenient apps, while recording top-quality audio here, to deliver to you after the session.
If you want me to self-record your script (without linking up to my studio), simply email me a script and I'll send my voiceover recording back to you via email.
I offer same-day turnaround on most projects and I look forward to hearing from you.